In this article we talk about what is a Search Engine Optimization strategy, better known as SEO, and some tips to execute it correctly, trying to avoid the most common mistakes when positioning your website.
The positioning of a website in the most important search engines such as Google, Bing or Yahoo, has great importance since the competition increased exponentially with technologies and digital growth. When you search for something on Google, millions of search results appear, each offering the same as the last. So, what do I do to make my site stand out from the rest?
The answer is SEO. That is, optimize your site so that, in an organic way, it acquires more authority and achieves a position among the first results of a search engine. This is of vital importance to promote your business, blog, or the content you want to offer.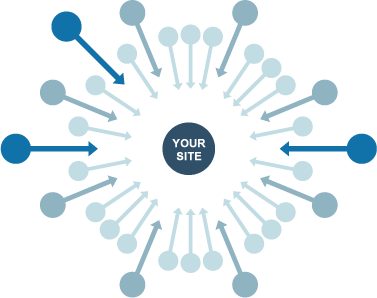 How do I create an effective SEO strategy?
Focus on your value proposition.
DO: When you start a website, you usually have in mind why you are doing it and what you can offer to users that no one else can. In other words, your value proposition. That will be the compass that will guide, give meaning and authenticity to everything you are going to create.
For example, you decided to start a blog about the benefits of doing yoga and have discovered that there are no easy and simple exercises for people that are trying to join that lifestyle, so when they see the complicated classes and styles they get discouraged. But you've already trained and experimented with lots of trainers and have the best yoga exercises for beginners' book. Your value proposition is unique, and you want to share it with others.
Being original and having relevant content is something that search engines reward, that the site's theme and content is really useful to users, that it answers their questions, so to do good SEO, think of the questions your target is making, and write about the answers.
DON'T: Plagiarized or duplicated content is not acceptable. Moreover, Google penalizes it and you can end up much lower in the results if you try to position your page this way.   
Research and get to know your audience.
DO: If you already know which audience you want to target, you need to know their search habits and the words they normally use, these will be your keywords. Then you should include these keywords naturally in the content, so that when someone searches for them, you appear with the answer.
To do this, before generating content you must do a keyword search and choose the one you are going to concentrate on.  However, there are millions of websites that probably use the same generic keywords, so try to be clear about what action you want the user to do on your site and how you are going to attract them.  
For example, you're looking to get subscribers to your blog, and you put "SEO" as a keyword, what this may cause is attract someone who may only be looking for general information or the history of SEO. Instead, by moving the focus and saying, "What are the best tips for SEO positioning", people interested in your advice will come more easily and with a clear intention, which will lead to more conversions on your blog.
DON'T: Overloading keyword content. This can make the reader's experience very difficult and although it seems that more is better, Google no longer ranks based on the number of keywords in the text, but on the quality of the content and the relationship that those words have in it.
User experience.
This is perhaps one of the most important tips for reaching the throne of positioning. Always think about the experience of who enters your website, one way to do this is to think about what you do and do not care about a site, you also have to investigate the competition and consider their strengths and weaknesses, to finally create a unique page where users do not want to leave.  
These are some of the points Google considers when evaluating the quality of a website:
Text structure: use title and subtitle tags to section your content. This will help search engines identify what your site is about and how well it responds to user searches.
Responsive web design: that it is friendly, fast and can be read on mobile devices.
Image and video optimization: you should consider an image format that implies quality and low weight so as not to slow down your page. Likewise, try to include in the image a title, its alternative text (a brief description of the image) and add keywords in the ALT tags of the images.
By considering all the above points, you will most likely succeed in creating an amazing website and your SEO strategy will have the best chance of success.